you made me forget my pick-up line
♡ Urban Decay Naked Palette 1 & 2 ♡
I actually just got these! (I'm so late, I know.) They were a birthday present from my parent's and sister. But the colors are just so pretty for a natural eye look. These are just my go-to palettes for a day or night look. Definitely worth $50 each. (Plus they each come with a GOOD brush, 1 comes with the Primer Potion, and 2 comes with a lip gloss. Good deal!)
Love this stuff. It's such a pretty color on your lips, great for summer. It looks really natural and it doesn't rub off. The only down side is it doesn't really smell very good. The smell kind of reminds me of nail polish remover.
High beam is hands down the best highlighter I've ever used. It looks so beautiful and natural on the skin, loves it.
♡ Nyx Stay Matte But Not Flat ♡
This is my favorite foundation. Ever. It blends so well, it has medium coverage, it doesn't feel heavy on the skin, it lasts all day, and. It's. Inexpensive. The color range is also really wide, so even really pale or really dark people can find their shade.
♡ Garnier Moisture Rescue ♡
This is going to be my favorite moisturizer forever. I love this stuff. It's not oily, it's not greasy, it's not thick, it absorbs well, and it leaves your skin feeling soft and smooth.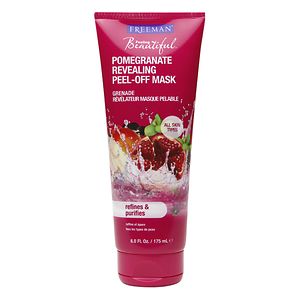 ♡ Freeman Pomegranate Peel-Off Mask ♡
Love this mask, definitely a favorite. It leaves your skin feeling smooth and hydrated, and also helps to lessen the appearance of acne and scarring. And it's dirt cheap.
♡ Neutrogena Triple Moisture Deep Recovery Hair Mask ♡
I absolutely love this mask. Oh my god. It just makes my hair feel so soft. I like to use a lot of it and then rinse it out with cold water, and whoa. Silky smooth hair is achieved.
♡ Big Sexy Hair Spray & Play ♡
One of the best hairsprays I've used. My hair is flat as hell, and this hairspray REALLY means it when it says BIG. Loves it. Holds my style all day long, too.
♡ High Waisted Shorts & Crop Tops ♡
Do I need to even explain why I love these things? So cute.
Have a day that's almost as beautiful as you!